Men's wristwatches arrive in all different shapes, sizes, and styles. You can find a watch for any event if you're looking for something formal or informal. There is everything, different types of variety of materials you can choose from, including stainless steel, gold, and leather.
Checking down your options, it's important to think about what you'll be using the watch for. If you need a watch for the office, you'll want to make sure it looks professional. For a party, you might want to choose a watch that's a bit more vivid. And if you're just looking for a day to day use, you will want to find one that's comfy and easy to wear for the daily basis.
Choosing the Right Wristwatch
When it comes to choosing the right wristwatch for men, one of the most important factors is choosing the display, because the display is the part of the watch that you'll interact with the most. It's also the part of the watch that's mostly visual, so you'll want to make sure you choose a display that you're satisfied with.
There are mainly three types of displays for wristwatches: Analog, Digital, and Hybrid:
1). Analog Watches
Analog wristwatches display time through hands on the dial and contain the hour hand, minute hand, and second hand. The second hand is the one with the red tip that goes around the dial onetime in every 60 seconds.
Read more – Best GPS sports watches of 2022.
2). Digital Watches
Digital watches use an LCD or AMOLED screen to display time. They might not be as sophisticated or lavish like analog watches, but they are much more cost-effective. They usually use less energy and don't require batteries or cells.
But If you want a wristwatch that is more than just a fashion view then a digital watch is a perfect option for you.
3). hybrid Watches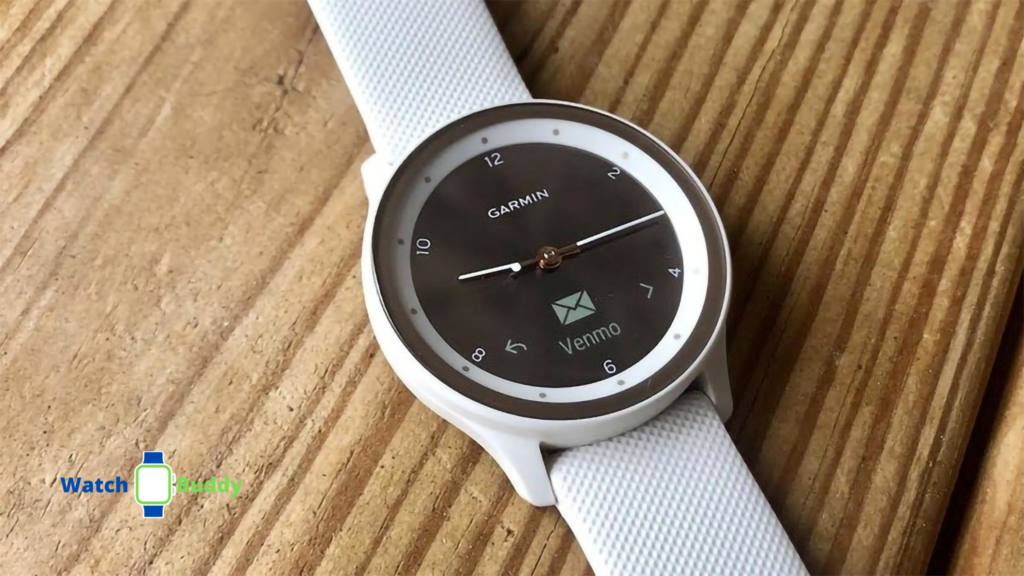 A hybrid wristwatch is a watch that mixes an analog watch face with a digital display. These watches generally have a digital display on the bottom half of the watch face, which is used for showing the time, date, and other details. The top half of the watch face usually uses an analog watch movement, which is used for telling time.
They are easy to read & provide more information than an analog watch, but they also have a classic face that many people choose.
Understand the wristwatch movement
Another thing to think about before purchasing a wristwatch is the watch movement, what is the watch movement? The watch movement is the mechanism that makes the watch and gives it life. There are two main watch movements: quartz and mechanical. Each type has its own advantage and disadvantage, so it's important to choose the right one according to your needs.
– Quartz
Quartz is the most common type of mechanism used in wristwatches. It is generally known for its accuracy and durability. It uses a battery or cell to power a quartz crystal. The quartz crystal vibrates, and this vibration is used to keep time.
They also require battery to be changed every few years. But overall, their watches are a great option if you're looking for a reliable and authentic watch.
– Mechanical
A mechanical watch is a timepiece that is powered by a spring inside the watch. The spring is wound up by the wearer's body motion, and it slowly unwinds over time. It has a rotor attached to the movement, which helps keep the watch running by using the wearer's body movement to knit the spring.
While mechanical watches are not as accurate as quartz watches, they are prized for their craftsmanship and engineering. Many people appreciate the fact that a mechanical watch is powered by the exact type of springs and gears that were used in watches centuries ago.
Knowing the best Energy Source
When you are considering the different wristwatch types, you also need to match the energy source that is powering your watch. Depending on the planned use, different energy sources may be better suited.
Quartz watches are battery-operated watches that use an electronic quartz crystal to keep correct time. These watches are very precise. They are also fairly low-maintenance, as they don't require winding like mechanical watches.
Solar watches are powered by a solar cell that absorbs solar energy via sunrays and converts it into electrical energy. This can store electrical energy and then be used to power the watch's movements. They are environmentally friendly and are a significant choice.
On the other hand, Smartwatches are powered by a rechargeable lithium-ion battery. This type of battery is often used in electronic devices like cell phones and laptops. The battery life of a watch can change depending on the model and their usage. Some models can last for weeks on a single charge, while others may need to be charged daily.
In Smartwatches, When the battery is low, the watch will enter a power-saving mode to extend the battery life; this is a very strong feature of a smartwatch and makes it different from others.
Read more –The Best Smartwatches For Kids.
Consider your Design and Strap Material
Design
If you're looking for a wristwatch to wear every day then it's important to choose a design that is soft, comfortable, and practical. You'll have to bypass anything too bulky or complicated.
If you live an active lifestyle, it's important to purchase a functional wristwatch with high durability. There are a lot of watches present on the market that claim to be durable, but only a few that can actually with stand the wear and tear of an active lifestyle.
Strap
Leather watch bands and stainless steel mesh straps are the most favored watch strap materials used by many people today. These materials are stable and look great with any outfit.
Leather watch bands are usually made from cowhide or buffalo hide, while stainless steel mesh straps are made from woven metal wire.
Both of the straps are available in a variety of colors and styles. You can find straps that are simple and elegant or ones that are more busy and flashy.
Finally, Understand your Comfort and Budget
When it comes to purchasing watches, comfort and budget are two of the most important factors to think. With so many different styles and prices available on the market, it can be hard to know where to start and where to end.
Think about the type of watch you are looking for. Do you want a dress watch, a sports watch, or something in between? Once you've decided on the type of watch you looking for, you can start it on the market by price.
Tip – You don't have to burst your bank or your saving to get a high quality watch. There are a bunch of affordable options present in the market that will match your needs at your budget.